24 Mar

TMT (Technology, Media and Telecoms)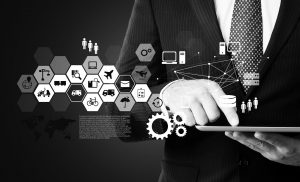 Technology transformation, strategic alliances with technology providers and sourcing arrangements are increasingly important pillars of business. Financial services institutions, energy companies, international food giants, cross-border retail operations, multinational telecommunications companies and IT leaders all need to ensure delivery of the best possible product or service to customers while adapting to ever-changing technologies, markets and business objectives.
Ideas are the lifeblood of any business. This is especially true in the fast developing and unpredictable world of IT, where the rapid change and growth of technology and the needs of IT companies often outplace the laws and practices that regulate them. The needs of our clients' business – both virtual and physical – determine how we advise the client. When is comes to securing the accomplishments of today and planning the innovations of tomorrow, our lawyers distinguish themselves with agility and foresight. 
Big Data and data management
Cloud computing solutions and "As-a-Service" offerings